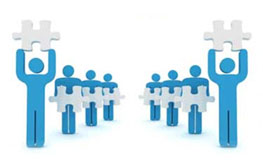 Certified Quality Engineer (CQE)
A certified Quality Engineer (CQE) is a professional who understands the principles of product and service quality evaluation and control.
Course Content
Testimonials
Live Schedule
FAQs
About CQE
The body of knowledge and applied technologies include, but are not limited to, the development and operation of quality control systems, the application and analysis of testing and inspection procedures, the ability to use metrology and statistical methods to diagnose and correct improper quality control practices, the understanding of human factors and motivation, the familiarity with quality cost concepts and techniques, and the knowledge and ability to develop and administer management information systems and to audit quality systems for deficiency identification and correction.

Our CQE course has been developed by top industry certified quality engineers and includes all key concepts of the knowledge and technologies, as well as the guidance of ASQ CQE exam.
Course Staff

MARVIN A. HEUER
MD, University of Minnesota Medical School, USA
Chief Executive Officer, Heuer M.D. Research Inc. Orlando,FL,USA
Physician, Walt Disney World Resorts, Orlando, FL, USA and FAAFP

JOHN BEHBAHANI
PhD, Cellular and Molecular Medicine, University of Ottawa, Canada
Chief Operations Officer, The Canadian Open Learning Academy, Toronto, Canada
Chief Consultant, The Behbahani Group, Mississauga, Canada

Dr. Yao
PhD Food Science, University of Queensland, Australia
President and CEO, Canadian College of Food and Health, Toronto, ON, Canada

GUI RUAN
BSc & MSc, China | MD & PhD, Germany
Lecturer, Canadian Academy of Food and Nutrition, Toronto, ON, Canada

JING LI
PhD Cardiology, Chinese Academy of Sciences, China
Research Associate, Cardiovascular Research, Hospital for Sick Children, Toronto, ON, Canada
R.TCMP and R. Ac, Lijing Diabetes Center, Toronto, ON, Canada
Most of our students received 30% increase in salary right after achieved this certificate, while there are a few doubled their income when done the advance level CHBT @2020.

One of the best parts of this great course is that:
You could start this quality course at any time any where right away, whenever where you are. If any further question, just email us, and our professor or custom services are answering you ASAP.
Who Should Attend?
Food industry personnel intending to become involved in the internal audit process for the maintenance and improvement of their food safety program, e.g., SQF Internal Auditor for SQF facilities; BRC Internal Auditor for BRC facilities.
Management and staff who have had at least four years' experience in the food industry: including production lead hand, supervisor, maintenance technicians, QA/ QC technicians, managers, sanitation crew reps, marketing/sales reps, etc.
For USDA, FDA, CFIA regulatory registered facilities or establishments, the Internal Auditor certificates can be generic to customized to your professionals needs, and include or add on all your auditing body's internal audit requirements if you indicate in your registration forms. No extra cost will incur.