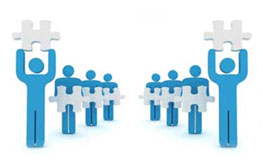 GMP - cGMP
GMP refers to Good Manufacturing Practice while CGMP refers to Current Good Manufacturing Practice. Health Canada and European Commission regulate GMP for pharmaceutical industries while US FDA enforces CGMP. World Health Organization (WHO) defines Good Manufacturing Practices (GMP, also referred to as 'cGMP' or 'current Good Manufacturing Practices) as the aspect of quality assurance that ensures that medicinal products are consistently produced and controlled to the quality standards appropriate to their intended use and as required by the product specification.
Course Content
Testimonials
Live Schedule
FAQs
About GMP - cGMP
The GMP/ cGMP regulations for drugs (pharmaceuticals even OTC products) contain minimum requirements for the methods, facilities, and controls used in the manufacturing, processing, and packing of a product. The regulations require that manufacturers, processors, and packagers of drugs, medical devices, some specialty foods such as medical foods, and blood take proactive steps to ensure that a product is safe for use and that it has the ingredients and strength it claims to have. The "c" stands for "current," reminding manufacturers that they must employ technologies and systems which are up-to-date in order to comply with the regulations.
Learning objectives
After completing this course, participants will be able to:
Explain the pharmaceutical industry's good manufacturing practices;
Understand the basics of GMP for medicinal products for human use;
Get familiar with the regulations and guidelines related to the pharmaceutical industry;
Explain validation principles and their importance to the industry professional;
Apply GMP principles to everyday roles and responsibilities as described above.

To ensure an optimal learning experience and full benefit from this course, an understanding of the application of HACCP principles is mandatory for all participants.
Course description
After completing this course, participants will be able to:
Ch1: International GMP/ cGMP - the history of USA and Canadian GMP;
Ch2: GMP of Health Canada - GMP Guide Document NNHP (HC 2014) and US FDA - 21 CFR Part 1, 11, 16, 106, 110, 210, 211, et al., explained;
Ch3: Health Canada GUI-0001 GMP Guide for Drug Products, GUI-0104 GMP Guide for API, et al., & NHP-NPN Licensing – NPN Application;
Ch4: Case study: Health Canada "Food and Drug Act", "Controlled Drugs and Substances Act" - GPP and ACMPR Application;
Ch5: GMP applied in the food industry as pre-requisite programs regulated in Canada, USA and worldwide (1-2);
Ch6: GMP applied in the food industry as pre-requisite programs regulated in Canada, USA and worldwide (2-2);
Ch7: GMP associated Good Laboratory Practices (GLP) and Good Clinical Practices (GCP).

Upon the successful completion of the course, the participant will receive a GMP-cGMP certificate valid for life long.
Course Staff

MARVIN A. HEUER
MD, University of Minnesota Medical School, USA
Chief Executive Officer, Heuer M.D. Research Inc. Orlando,FL,USA
Physician, Walt Disney World Resorts, Orlando, FL, USA and FAAFP
JOHN BEHBAHANI
PhD, Cellular and Molecular Medicine, University of Ottawa, Canada
Chief Operations Officer, The Canadian Open Learning Academy, Toronto, Canada
Chief Consultant, The Behbahani Group, Mississauga, Canada

Dr. Yao
PhD Food Science, University of Queensland, Australia
President and CEO, Canadian College of Food and Health, Toronto, ON, Canada

GUI RUAN
BSc & MSc, China | MD & PhD, Germany
Lecturer, Canadian Academy of Food and Nutrition, Toronto, ON, Canada

JING LI
PhD Cardiology, Chinese Academy of Sciences, China
Research Associate, Cardiovascular Research, Hospital for Sick Children, Toronto, ON, Canada
R.TCMP and R. Ac, Lijing Diabetes Center, Toronto, ON, Canada
Most of our students received 30% increase in salary right after achieved this certificate, while there are a few doubled their income when done the cGMP @2020.

One of the best parts of this great course is that:
You could start this quality course at any time any where right away, whenever where you are. If any further question, just email us, and our professor or custom services are answering you ASAP.
Why take SQF training?
Today's consumers are more educated on the food they are providing their families and requiring increased food safety assurance, which increases demand for the retailers and service providers to request suppliers to provide verifiable proof that robust food safety control systems have been effectively implemented.

The SQF systems provide assurance to end customers that the food produced, prepared and handled by the food supplier is of the highest possible standards.

SQF Code Edition 9.0 is the international food safety standard preferred by many of the world's leading retailers and food service companies, and is recognized under the Global Food Safety Initiative (GFSI).
Who Should Attend?
For Employees, the SQF certificate training is absolutely of interest to individuals who are preparing to meet the SQF Practitioner requirements as defined in the SQF Code, Edition 9.0, who desire a detailed knowledge base for the successful implementation and maintenance of the SQF systems, or who wish to step into the promising food industry.

For Food Suppliers, the training course will equip your employees with SQF knowledge; and your company achieving SQF certification provides assurance that your products retain a high degree of acceptance in the market.