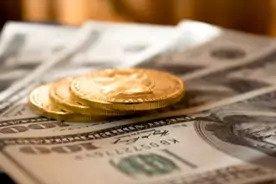 Stock Trading
This course not only includes the material that is required to be successful in Trading but also the way that we interpret the different types of information in real time to make the best Trading decisions possible.
About this course
This course explains what happiness at work looks like, why it matters, and how to cultivate it.
It begins by defining happiness and making the case that happiness at work improves the performance of individual employees and organizations as a whole, increasing innovation, productivity, engagement, retention, and the quality of their work. It then explores the key factors that empirical research has linked to workplace happiness, zeroing in on practices such as gratitude, developing a strong sense of purpose, and forming authentic, cooperative connections with others. The course will also highlight common barriers to workplace happiness, both at the individual and cultural level.
Finally, the course presents a practical framework for workplace happiness and explores accessible techniques for: a) evaluating happiness in an organization, b) creating an effective strategy to increase workplace happiness, and c) implementing that strategy in your own work life, within your team, or across the culture of your organization, with special tips for workplace leaders.
The course instructors are expert faculty from UC Berkeley's Greater Good Science Center, Dacher Keltner, Ph.D., and Emiliana Simon-Thomas, Ph.D., whose earlier edX course, The Science of Happiness, has been a global phenomenon, introducing a half million students worldwide to the research-based keys to a happy, meaningful life. In this course, they tailor their scientific insights to the needs of the modern workplace.
What you will learn
The personal, social, and professional advantages of happiness at work
How to identify barriers and pitfalls to achieving happiness at work
How to practice research-based activities for fostering positive emotions such as gratitude
Strategies for evaluating levels of happiness within an organization
Course Staff
Dacher Keltner

Director, Greater Good Science Center UC Berkeley

More info

Emiliana Simon-Thomas

Science Director, Greater Good Science Center UC Berkeley

More info
Frequently asked questions
What web browser should I use?
The Open edX platform works best with current versions of Chrome, Firefox or Safari, or with Internet Explorer version 9 and above.
See our list of supported browsers for the most up-to-date information.
Question #2
Your answer would be displayed here.
Start:

September 3,2018

Length:

4 weeks

Price:

FREE
Add a verified certificate for $149 USD

Course Provider:

UC BerkeleyX

Subject:

Social Sciences

Language:

English
Do you need to train a group of employees?